Welcome New CAFC Board Members
WELCOME NEW BOARD MEMBERS:  The Board of Directors of the Cultural Alliance of Fairfield County (CAFC) recently elected two new members to join the Board.
At the Annual Meeting held July 12, 2021, Patrica Rattray was elected unanimously onto the CAFC Board of Directors. Patricia lives and works in Stamford. She is a real estate professional working for William Pitt Sotheby's, as well as a business consultant helping small business owners on strategic planning and business operations across a variety of industries including construction, manufacturing, property management, professional services and non-profits. Patricia graduated from Brown University with a Bachelors in Education. She also gained a Master's Degree in Drama Therapy from New York University. Patricia has volunteered for United Way of Western Connecticut, was the co-founder of Stamford's chapter of Lean In, a discussion group for professional women, and is also a board member of New Neighborhoods, Stamford's oldest non-profit affordable housing developer.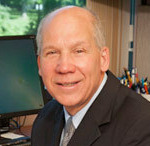 At a special meeting of the CAFC Board held August 12, 2021, Bill Purcell was elected unanimously on to the Board. Mr. Purcell has been President of the Greater Valley Chamber of Commerce, based in Shelton, and a member of CAFC, since 2000. Previously he served as the Executive Vice President of the Worcester Area Chamber of Commerce. A firm believer in life-long education and continued professional development, Bill earned the highest professional designation in the Chamber profession when he was designated a "Certified Chamber Executive" in 2000 by the American Chamber of Commerce Executives. In 2002, he was named a "Certified Association Executive" by the American Society of Association Executives. In addition, he was elected by his Chamber peers as President of the Connecticut Association of Chamber of Commerce Executives for a two-year term ending in June, 2012. Bill has taken on leadership positions with a variety of local nonprofits, including the Valley United Way, the Boys and Girls Club and ACT/Spooner House, to name a few. Bill earned his Bachelor of Science Degree in Urban Studies and Public Administration from Worcester State University and his MBA from Babson College in Wellesley, MA.
To view the membership of our entire Board,
click here
.